9 Dumb things you may be doing that can Damage your Computer
Aside from kicking your computer out of the window or smashing it with a hammer, it is not that easy to destroy it completely. However there are a number of careless actions that can cause problems, so avoid these 9 things to keep your computer running smoothly…
1. Not using or updating antivirus and anti-spyware software.

In this day and age, no matter how much of a pain an antivirus software can be, it is something you cannot afford to go without. Install a trusted software and make sure to update it on a regular basis.
2. Plugging your PC in without surge protection. This one can physically damage your computer! Anything that interrupts the electrical current, whether it is an electrical storm, etc. will potentially cause damage, so use a surge protector such as a UPS device.
3. Going online without a firewall. Every PC that is connected to the internet needs to be protected by a firewall that is either built into the modem or router or installed directly on your computer – also make sure it is turned on and configured properly.
4. Opening all attachments. It is best to try and control yourself and NOT open that attachment, no matter how tempting it may be. That file can contain a virus that will delete or your documents and data or steal your private information and use it against you for ransom.
5. Picking the wrong passwords. Never pick a password that is easy for potential cyber criminals to guess, such as your date or birth or loved one's name. Always make your passwords at least 8 characters with lower and uppercase letters as well as use a different password for each account.
6. Forgetting to back up. Even if you do all you can to protect your data, your system can crash and your precious data will get completely wiped clean. This is why it is so important to back up on a regular basis as well as have a plan for recovering from a system failure.
7. Keeping disks full and fragmented. When you add and delete data of any kind it fragments your disk, and this causes disk fragmentation which will slow your computer down to a crawl. Another thing that may cause problems is a disk that is too full – use a disk defragmenter and a disk clean-up tool to solve these problems.
8. Downloading unsafely. It can be easy to simply click on that FREE download when you're looking for movies, series, games or software. But be careful of untrustworthy sites that will modify downloads to include sneaky viruses, rather stick to safe download sites.
9. Not securing your Wi-Fi. Not only does this result in strangers using your Wi-Fi, but it also invites possible hackers to connect to your router. The best thing to do is to enable encryption on your router and setup a strong Wi-Fi access password.
Steer clear of any crashes, freezes, loss of data and hackers by NOT doing these 9 dumb things that may be damaging your computer!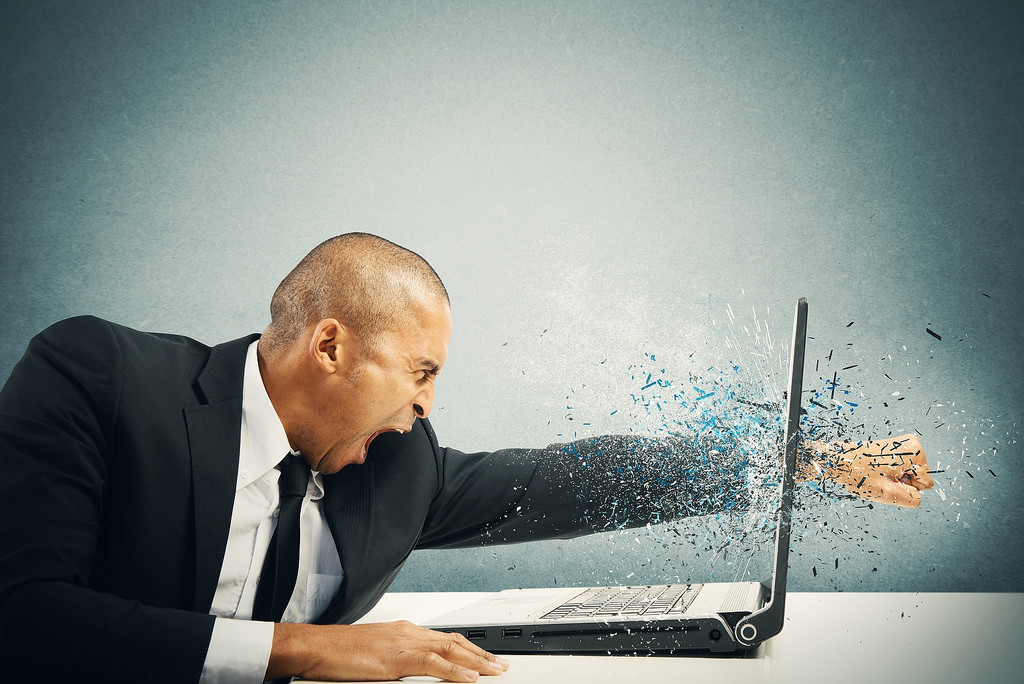 At The Computer Guyz, we offer reliable and affordable IT support, repair services and sales.
Whether you are located in Cape Town or Pretoria, we are never more than a simple
email
, click or phone call away.